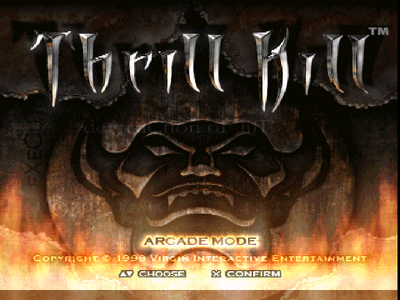 Welcome to the ThrillKill Wiki
Edit
Ten damned souls have died and descended into Hell. This modern-day Hell is based on the real world of today's deviants. The characters are the physical manifestations of their mental illnesses or the evil hidden within their mortal selves. Each character has been a murderer, usually after their said illness/evil inner self. Marukka, the Goddess of Secrets, is bored of her usual routine and decides that it would be entertaining to pit all of the characters against one another in a fighting tournament with the prize being reincarnation. Each character is battling for nothing more than self-preservation and the hope of being reborn.
Latest activity
Edit
Hey guys, this is my new and first wiki, I hope you like it. Feel free to add any other info I missed.
Ad blocker interference detected!
Wikia is a free-to-use site that makes money from advertising. We have a modified experience for viewers using ad blockers

Wikia is not accessible if you've made further modifications. Remove the custom ad blocker rule(s) and the page will load as expected.