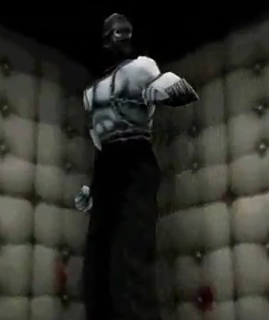 Tormentor is a sadistic vigilante judge from Phoenix, Arizona, who is armed with a chain. He was executed on the electric chair after being found guilty of acquitting criminals in his court so that he could secretly torture and murder them himself. His ending shows him torturing a criminal he just released.
Ad blocker interference detected!
Wikia is a free-to-use site that makes money from advertising. We have a modified experience for viewers using ad blockers

Wikia is not accessible if you've made further modifications. Remove the custom ad blocker rule(s) and the page will load as expected.